Previous Pastors
Hellenic (Greek) Orthodox Church of Lowell Massachusetts
Before 1935 we were blessed with 19 priests who served us from 1900.  Unfortunately, the records were not found as to their dates of service.  However, we felt that we wanted to list the years of service since 1935 when this information was available.
Very Reverend Kallinikos Delveis
Ieromonarch Nathanel Sideris
Very Reverend Joakeim J Giortzos
Very Reverend Ambrosios Parashakis
Reverend Nicholas Lazares
Reverend Zesis Photiades
Reverend Costas Hatzidemetriou
Very Reverend Hariton Panagopoulos
Reverend Constantine Panikolaou
Reverend Panagis Stasinopoulos
Reverend Constantine Harmatas
Reverend Nicholaos Hatzivasiliou
Very Reverend Joakeim E. Malahias
Reverend Amfilohios Sarantides
Reverend Haralambos Andeopoulos
Reverend Vasilios Papanikas
Reverend Philemon Vlahopoulos, 1935 – 1936
Reverend Demetrios Sgouros, 1936-1962
Reverend Dr. George Karahalios, 1962-1966
Reverend Philip G. Gialopsos, 1966-1991
Reverend Meletios Kouraklis, 1991-1992
Reverend Emmanuel Koveos, 1992-1993
Reverend Andrew Mahalaris, 1992-1996
Very Reverend Timothy Kapsalis, 1996-1997
Metropolitan Cleopas Strongylis (of Sweden and all Scandenavia) 1997-2009
Reverend Nikolaos D. Pelekoudas, 2009-Present
Holy Trinity has been blessed and privileged throughout the past 100 years with outstanding clergymen.  We salute them all today.  Two priests have served us for 50 years: Fr Demetrios Sgouros (26 years) and Fr. Philip Gialopsos (24 years).
Reverend Demetrios Vergianas
Reverend Vasilios Daskalakis
Very Reverend Aimilianos Lalousis
Reverend Demetrios Metakos
Reverend Christos Nanapoulos
Very Reverend Christopher Kontogeorge
Very Reverend Ar. Arkadiou
Reverend Iovianos Lavrakas
Very Reverend James A Coucouzes
Reverend Christos Pappas
Very Reverend Iezekiel Tsoukalas
Reverend George Tsoumas
Reverend Timothy Andrews
Reverend Nicholas Paleologos
Reverend Demetrios Constantelos
Very Reverend Philemon Agiananites
Reverend Dr. Peter G. Rizos, 1973-1988, 1990-1996
Reverend , 19xx-Present
Our Presbyter: Rev. Nikolaos D. Pelekoudas
Holy Trinity Greek Church of Lowell has had the pleasure of having Fr. Nikolaos Pelekoudas serving as a Presbyter since 2009. He immigrated here and was born in Athens, Greece (Our beloved countries birthplace of Democracy) before residing in the Greater Lowell, Massachusetts area. He is happily married to Presvytera Linda (Evangelia) and together they are lucky enough to have four wonderful children: Dimitri, Marilena, Efthalia, and Themistocles. "Father Nick" as we lovingly call him is a special one of a kind priest who has the most exquisite balance of Faith, Culture, Organization, Leadership, Knowledge, and Empathy. We are proud to have his family be part of our family and altogether welcome other families to join our Greek Orthodox Family.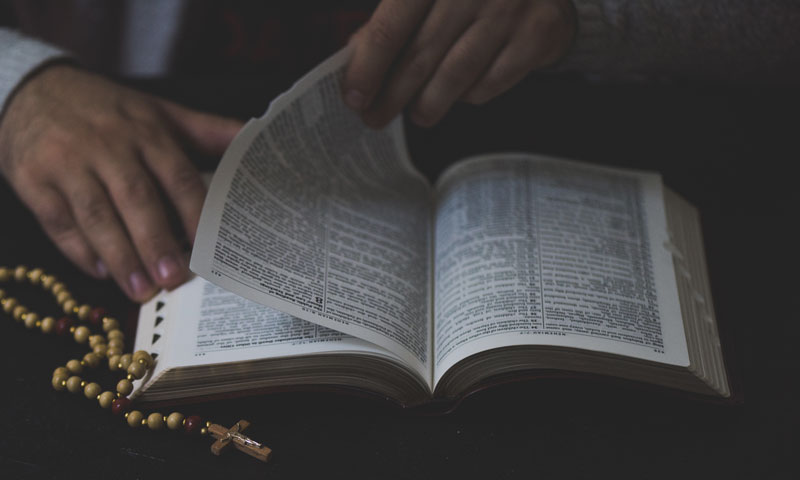 Assistant Priest
Currently we have an opening for an assistant priest.
Local Priests Who Performed Sacraments with us here.
Holy Trinity has been blessed to name some of the priests who have helped our full time and part time priests elevate our community and Hellenism in the Lowell area and beyond.  If you have suggestions or we missed someone please let us know!