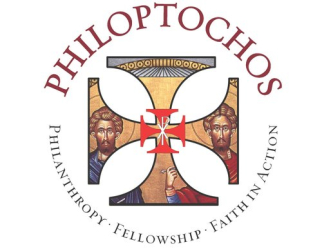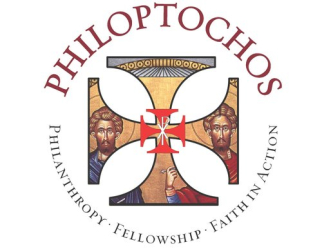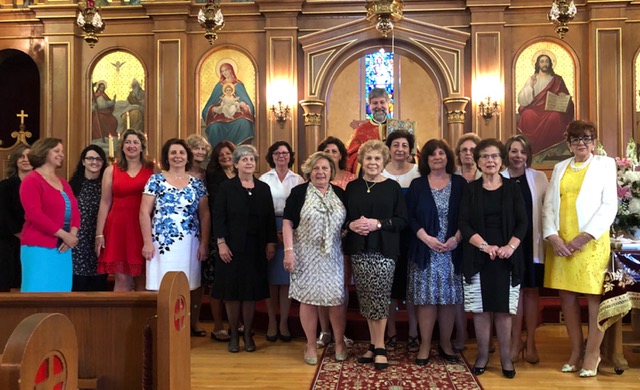 Philoptochos literally means "friends of the poor," and a willingness help to those in need has characterized our ministry since 1931, when Philoptochos was established in the Archdiocese. Since then, our organization has raised millions, nationwide, for those who are hungry, forgotten, displaced, abused, suffering illness or simply needing the help of the Church.
Our ministry offers members opportunities to express love, compassion and hope through interaction with those we serve.  At Holy Trinity we endeavor to be good stewards of our parish, supporting our parish's events and our Hellenic Academy, reaching out to our seniors, awarding scholarships to our youth, hosting events and so much more.
Within our sisterhood, you will find not only meaningful efforts but also meaningful friendships. When we serve others together, a profound bond is formed. When we all make the decision to care for others, together, we grow in Christ.
The faithful, kind and engaging women of Philoptochos are ready to welcome you!  We hope you will review our Philoptochos Mission Statement, learn more and contact us soon!
Holy Trinity Philoptochos strives to support not only the activities of our Parish, but also Philoptochos projects in our Metropolis & Archdiocese and the needs of our Greater Lowell Community.
We are the Ladies Philoptochos Society  Pantanassa – Chapter 3029 at the Holy Trinity Hellenic Orthodox Church – Lowell, MA.
Below is our Membership. Come Join us!
OFFICERS
President
Vivian Panagakis

Vice-President          2nd Vice-President
Theodora N. Stathopoulos                 Angela Kontos

Recording Secretary               Corresponding Secretary
   Roberta Shea                                        Donna Zouzas

Treasurer              Assistant Treasurer
                             Jill Cricones                    Vasiliki Hondros                                       

Membership
Jennifer Hardy    Athena Quattrochi

Board Advisor
Christine Themeles

BOARD MEMBERS
Niki Iliopoulos
Evie Ivos
Stella Khoury
Christine Panagiotopoulos
Betty Themeles
Mary Themeles
Athena Tsionis
Philoptochos News and Upcoming events….
To all our parishioners,
Best Wishes for a Healthy & Prosperous 2022.  Thank you for your faithful support of all our events and endeavors in 2021!
2022 membership notices were mailed to current members in mid- March.  If you are not a member, we invite you to join us.  It is our hope that the work that has been done in the past and the incredible opportunities that we have going forward will inspire all of us!
Holy Trinity Philoptochos news…
EPITAPHIOS Flowers & ALTAR Fund
Letters requesting donations to the
EPITAPHIOS Flowers & ALTAR Fund
were mailed out in mid-March.  Donations to the Fund provide for the decoration of our Epitaphios on Good Friday and our Church with beautiful floral arrangements for the celebration of this Paschal Holy Season.  It also provides funds for items needed for the Altar during Holy Week and throughout the year.
2022 Philoptochos & Kiafas Scholarships  Forms available in the Church Narthex for HS seniors who will attend college in the Fall.   Application Deadline:  May 1, 2022
Metropolis of Boston and National Philoptochos News…
Feed the Hungry Program:   Metropolis Philoptochos chapters have fed 41,164 to date with this program.  The National Philoptochos is trying to achieve a goal of feeding 1.5 million people before the upcoming National Convention in New York in July .
Veterans Operation Housewarming:  During the Christmas season, the Boston Metropolis provided the New England VA Healthcare System with the needed household items from the Veterans Wish List to assist the homeless veterans in their transition to independent living.  Additionally, Christmas gifts were presented for 50+ children of the homeless families. 
Caregiver Support Group Dial-In:   The National Philoptochos Department of Social Services "Telephone Caregiver Support Group" is specifically for Orthodox Christians who are caring for an elderly loved one suffering from a chronic or life-threatening illness, or is disability.  For seven consecutive Thursday evenings, beginning February 27 to April 9, 7:00pm – 8:00pm, EST, Theodora Ziongas, MA and Paulette Geanacopoulos, LMSW will facilitate the sessions. Pre-registration is required at [email protected].  
Contact Paulette Geanacopoulos at 
[email protected]
 or (212) 977-778 for more information.
Spring Fundraiser Sponsored by the Metropolis of Boston Philoptochos:
 TBA     
46th Biennial Clergy-Laity Congress of the Greek Orthodox Archdiocese of America & National Philoptochos Convention
46th Biennial Clergy Laity Congress will convene in New York City from July 3-7, 2022, with the theme "Legacy, Renewal, Unity" honoring the Centennial of the Archdiocese which is being celebrated in 2022. During the Clergy Laity Congress, on July 4th, His Eminence Archbishop Elpidophoros will consecrate Saint Nicholas Greek Orthodox Church and National Shrine at the World Trade Center.    Remarking on the upcoming Clergy Laity Congress being held in conjunction with the National Philoptochos Biennial Convention, His Eminence Archbishop Elpidophoros said, "We give great thanks to our Lord that we will have the opportunity to gather, this summer in New York City, to be together and to celebrate the historic life of our beloved Archdiocese. At the same time, we will rejoice in her Centennial celebration, as well as the long-awaited and blessed consecration of Saint Nicholas Greek Orthodox Church and National Shrine. As we gather now after so long, let us come in a spirit of hope and love, learning from the important lessons of the past while we chart our next one hundred years!"          https://www.goarch.org/-/clergy-laity-congress-philoptochos-convention-2022