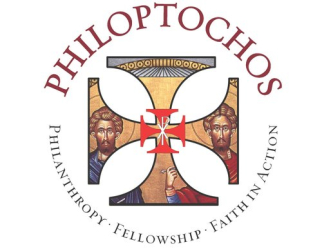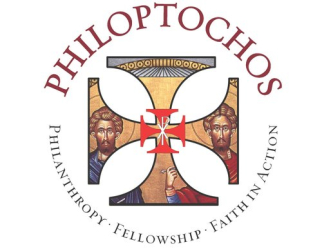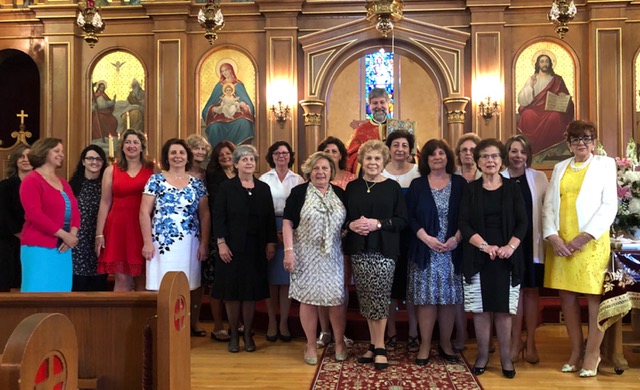 Philoptochos literally means "friends of the poor," and a willingness help to those in need has characterized our ministry since 1931, when Philoptochos was established in the Archdiocese. Since then, our organization has raised millions, nationwide, for those who are hungry, forgotten, displaced, abused, suffering illness or simply needing the help of the Church.
Our ministry offers members opportunities to express love, compassion and hope through interaction with those we serve.  At Holy Trinity we endeavor to be good stewards of our parish, supporting our parish's events and our Hellenic Academy, reaching out to our seniors, awarding scholarships to our youth, hosting events and so much more.
Within our sisterhood, you will find not only meaningful efforts but also meaningful friendships. When we serve others together, a profound bond is formed. When we all make the decision to care for others, together, we grow in Christ.
The faithful, kind and engaging women of Philoptochos are ready to welcome you!  We hope you will review our Philoptochos Mission Statement, learn more and contact us soon!
Holy Trinity Philoptochos strives to support not only the activities of our Parish, but also Philoptochos projects in our Metropolis & Archdiocese and the needs of our Greater Lowell Community.
We are the Ladies Philoptochos Society  Pantanassa – Chapter 3029 at the Holy Trinity Hellenic Orthodox Church – Lowell, MA.
Below is our Membership. Come Join us!
OFFICERS
President
Theodora N. Stathopoulos

Vice-President             2nd Vice-President
Angela Kontos                                  Athena Tsionis

Recording Secretary               Corresponding Secretary
   Roberta Shea                            Donna Zouzas

Treasurer              Assistant Treasurer
Vasiliki Hondros                                       Jill Cricones

Membership
Jill Cricones     Vivian Panagakis

Board Advisor
Christine Themeles

BOARD MEMBERS
Frances Cassidy
Cathy Chareas
Niki Iliopoulos
Evie Ivos
Stella Khoury
Mary Mourtzinos
Dafni Nacopoulos
Christine Panagiotopoulos
Jennie Panagopoulos
Athena Quattrochi
Mary Themeles
Philoptochos News and Upcoming events….
Please join the Lowell Council of Orthodox Churches Joint Lenten Project named "Open Hearts, Working Hands Project".
We will be accepting Food Collection at Holy Trinity March 8-29  See our flyer here!

To all our parishioners,
Best Wishes for a Healthy & Prosperous 2020.  Thank you for your faithful support of all our events and endeavors in 2019!
Our parish's Vasilopita celebration was held on January 12th.  Each Vasilopita contained a lucky coin but the coin in our main Vasilopita, cut by Father Nick, went to our BELOVED CHOIR!  We wish all Choir members good health & many blessings in 2020!  The generous Vasilopita donations of our parishioners, along with funds from Philoptochos, have been sent to St. Basil's Academy, one of our Philoptochos national commitments.
2020 membership notices were mailed to current members in mid- January.  If you are not a member, we invite you to join us.  It is our hope that the work that has been done in the past and the incredible opportunities that we have going forward will inspire all of us! 
Philoptochos Winter Appeal
for 
The Wish Project of Lowell
is on-going through March 1st. …. thank you to all who donated to such a worthy local charity.
Go Red for Women
was celebrated at Holy Trinity on Sunday February 9
th
to mark the importance of Heart Health.  Cardiovascular disease in the United States kills approximately one woman every 80 seconds. Fortunately, 80% of cardiac events may be prevented with education & lifestyle.  This effort is about women making a commitment take charge of their own heart health as well as the health of those they can't bear to live without. 
Clementine Alexis

 

and her team for decorating the church so beautifully for the Christmas season.
Jill Cricones

 

for chairing the Vasilopita coffee hour,

 

Heide Mihos

 

for her sponsorship, our donor who covered the cost of the vasilopites and all the ladies who baked and contributed in other ways.
Bessie Kourkoulakos

 

and her team for overseeing the distribution of gifts to Orthodox Nursing Home residents & those confined to their homes, in conjunction with the Transfiguration Philoptochos.
Angela Kontos and Athena Tsionis

 

for chairing the Spaghetti Luncheon on Sunday, February 23, 2020
Holy Trinity Philoptochos news…
Spaghetti Luncheon Fundraiser  ̴
to benefit Philoptochos Scholarships for 2019 High School Grads
Meat Fare Sunday, February 23, 2020
Join us after Divine Liturgy ….  
Adults 
$15
 & Children (under 12) 
$8
Tickets will be sold during Sunday coffee hours though February 16, please see Jill Cricones.
Philoptochos Meetings:

 

6:15pm in our Church Hall  /

 

Mondays:  March 2     April 6    May 4    June 1
EPITAPHIOS Flowers & ALTAR Fund
Letters requesting donations to the
EPITAPHIOS Flowers & ALTAR Fund
will be mailed out soon.  Donations to the Fund provide for the decoration of our Epitaphios on Good Friday and our Church with beautiful floral arrangements for the celebration of this Paschal Holy Season.  It also provides funds for items needed for the Altar during Holy Week and throughout the year.
2020 Philoptochos Scholarships  Forms will be available in April for HS seniors who will attend college in the Fall.
Metropolis of Boston and National Philoptochos News…
Feed the Hungry Program:   Metropolis Philoptochos chapters have fed 41,164 to date with this program.  The National Philoptochos is trying to achieve a goal of feeding 1.5 million people before the upcoming National Convention in July.
Veterans Operation Housewarming:  During the Christmas season, the Boston Metropolis provided the New England VA Healthcare System with the needed household items from the Veterans Wish List to assist the homeless veterans in their transition to independent living.  Additionally, Christmas gifts were presented for 50+ children of the homeless families. 
Caregiver Support Group Dial-In:   The National Philoptochos Department of Social Services is initiating a "Telephone Caregiver Support Group" specifically for Orthodox Christians who are caring for an elderly loved one suffering from a chronic or life-threatening illness, or is disability.  For seven consecutive Thursday evenings, beginning February 27 to April 9, 7:00pm – 8:00pm, EST, Theodora Ziongas, MA and Paulette Geanacopoulos, LMSW will facilitate the sessions. Pre-registration is required at supportgroup@philoptochos.org.  
Human Trafficking Event: The National Philoptochos has designated January as Human Trafficking Month as part of the ministries. The Saint Anastasia Philoptochos Chapter of Mansfield, Massachusetts is sponsoring a human trafficking event on Saturday, March 14, 2020.  Dr. Kyriaki Karidoyanes Fitzgerald and Presbytera Maria Drossos will speak on this very difficult topic. In lieu of a fee, attendees are asked for donations to the Covenant House  www.convenanthouse.org.  
Spring Fundraiser Sponsored by the Metropolis of Boston Philoptochos:
Women's Health Panel, scheduled on Wednesday, April 29, 2020 at the Saint Demetrios Church-Weston.  
Mallika Marshall, MD/WBZ-TV Journalist will moderate the event with a panel of doctors focusing on breast cancer, mental health, GI, ob-gyn and cardiac issues.   Stay tuned for more information will be held on Wednesday, April 29, 2020 at 6:30pm. More details will follow soon!
45th Biennial Clergy-Laity Congress of the Greek Orthodox Archdiocese of America & National Philoptochos Convention
Cleveland, Ohio – Sunday, June 28 through Thursday, July 2, 2020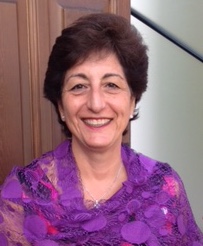 Theodora Nikopoulos Stathopoulos
President, Ladies Philoptochos Society Pantanassa – Chapter 3029
The meaning of "philoptochos" is "friend of the poor," a brief but enormously powerful statement of its mission.