Greek Easter 2021
Holy Trinity Greek Orthodox Church of Lowell Massachusetts
Despite the National Pandemic, Greek Orthodox Faithfull Continue Their Faithfull following of Easter Religious Ceremonies
Many Viewed online for safety, but some attended in person and we are sharing some photos for your viewing pleasure.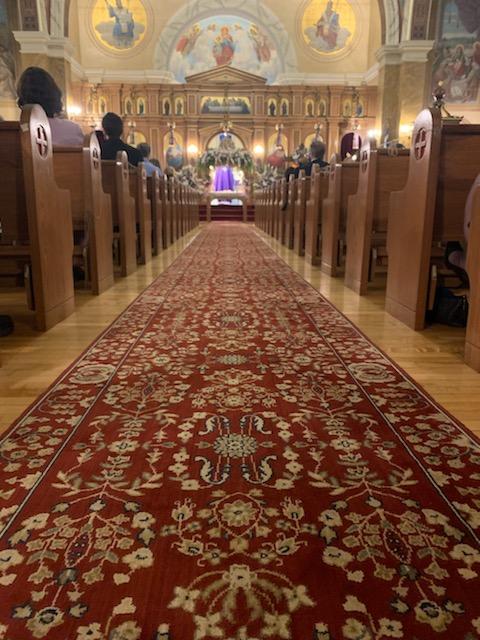 View from the entrance
This view is from the entrance.
View of the Epitafios
This view is a closeup of the Epitafios decorated with Flowers.
Close-up View during Service
View while Fr. prays in the alter behind the Epitaphios.