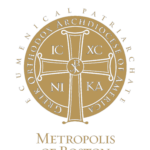 ONLY THREE DAYS LEFT!Help Us Feed 5,000!As of today, thanks to all of your support, we have raised enough money to serve well over 3,000 meals to our friends who are in need and to medical workers. If you have donated already, we thank you very much for your incredible support! Would you now do one additional step to help us reach our goal of feeding 5,000? PLEASE forward this email to your family and friends and invite them to join our team to help others! THANK YOU!
If you have not yet had the chance to buy your virtual ticket which will provide seven meals for those in need, PLEASE DO SO NOW by clicking the link below!
Finally, please join us at the…VIRTUAL MINISTRY AWARDS RECOGNITION EVENTSunday, June 14th – Online – 7pmboston.goarch.org
Click Here to Help Us Feed 5,000This year, due to COVID-19, the Metropolis Ministry Awards Dinner will be happening virtually. While we will not be able to share in a meal in-person, by purchasing one $75 ticket, you can provide seven meals for a frontline health care workers or those most in need!
Partnering with our traditional venue, Lombardo's of Randolph, MA, our goal is to provide at least 5,000 of these meals…with your help of course! Below, you can see where meals are being provided and how you can help!
Click Here to Help Us Feed 5,000
See what type of meal your 7 meals will provide!
Additional Menu Options Include: