#GreekComedy
#GreekLiveComedy
#GreekHumor
#HellenicAmericanAcademyEvent
Basile the Comedian Performs at the Hellenic Cultural Center, Lowell, Massachusetts
Basile the Comedian has hundreds on their feet while performing his set at the Hellenic American Academy fundraiser at the Hellenic Cultural Center in Lowell, Massachusetts on the 10th of March 2019.  The night was enjoyed by all!  There was a full bar, Complimentary appetizers (Greek of course!), Pastries, Coffee, and even a few vendors with some unique items that were selling items.  Basile even made the non-Greeks feel comfortable while enjoying his humor.  Greek speaking attendees certainly got a few more jokes than the non-greeks.
During a time where life gets tough, these are the little things that make your smile and enjoy!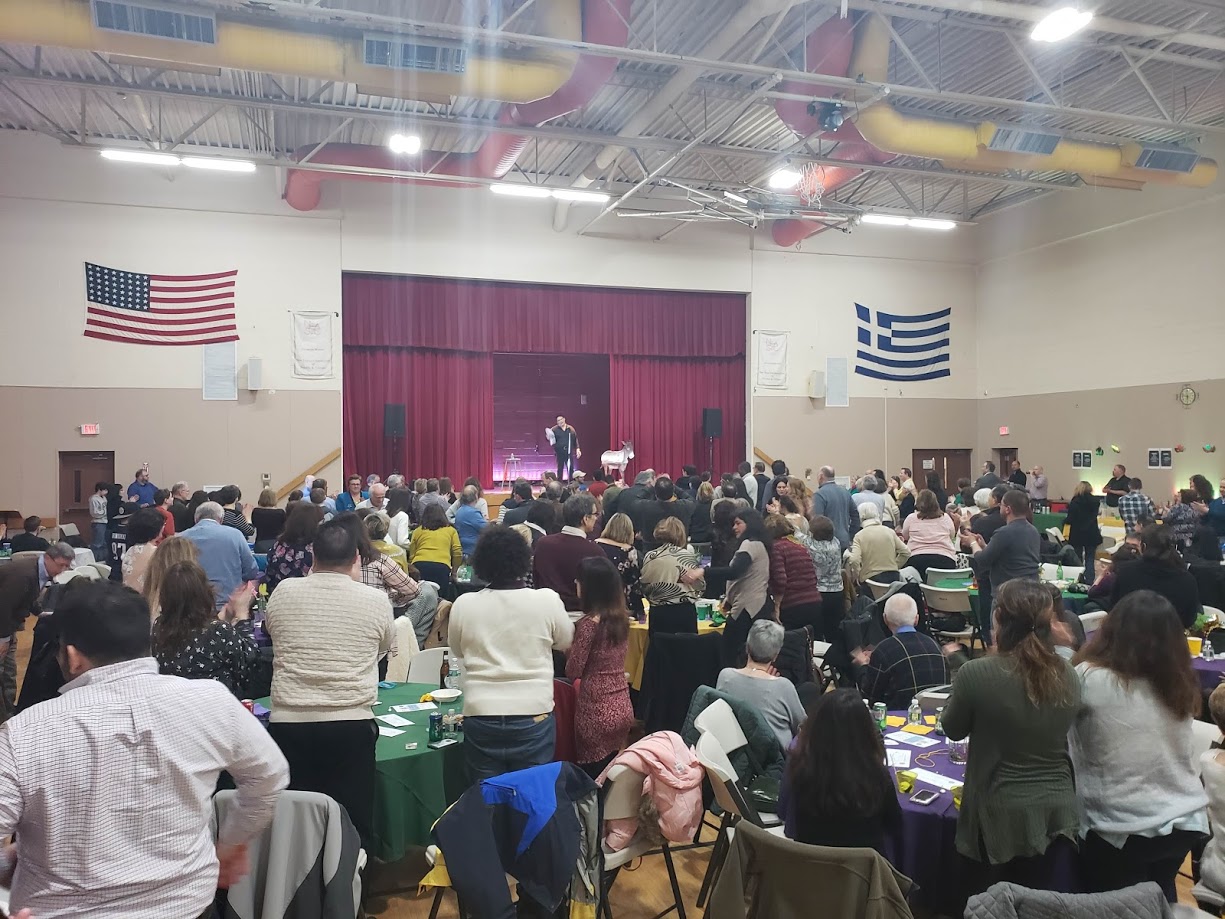 Near the end of the performance during one of the standing ovations!
Photograph by a Hellenic American Academy Parent
The staff who put this show together all want to thank everyone who came to the show and a few that supported us without being able to attend!  A great night was had by all!
"Efxaristo to Basile for his style of making our Greek life experiences such a funny thing! …. Made me feel like a newer live version of the 'Big-Fat-Greek Wedding'"